Engineering Capabilities
PKL partners with exceptional and innovative engineering companies who can provide specific solutions to meet customer requirements.
PKL ensures that our partners develop processes for manufacturing and R&D to optimize results. We maximize efficiency as your single source for:
Engineering development solutions
Testing
Software integration
Research and development
Instrumentation and sensors
Power electronics
Manufacturing engineering
Mechanical systems
Quality assurance
To learn more about our partner and sub-contractor, JPS Engineering Corp, please visit their website.
Manufacturing Capabilities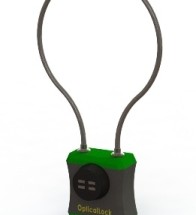 Along with our partners, we have past-proven performance in ground-up manufacturing. Our team develops the design, submits the patents, and manufactures products to satisfy customer and overall market requirements.
One such need was a solution for storage and shipping security and US Department of Defense electronic counterfeit detection requirements. The OpticalLock ® is the solution for physical security, shipping container protection, counterfeit good prevention, and other industry applications.
Founded in San Diego in 2013, OpticalLock was designed, patented, and subsequently manufactured to fulfill this need and provide a solution to companies and governments worldwide.
For more information on the OpticalLock, its features and applications, please visit their website.