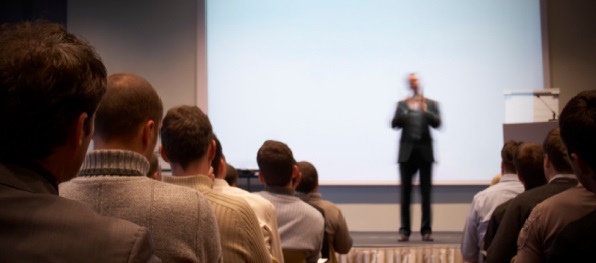 PKL offers an elite leadership development program designed to instill in individuals and groups a revitalized passion for, and expertise of, leading and managing. It is highly distinctive because of the following unique qualities:
It is founded on a classic leadership philosophy reoriented to our modern world.
Expertly ranges full-spectrum leadership from art to science.
Employs evocative imagery immersing students in deep learning in a personally transforming manner.
Creates a life-cycle learning affect for leaders and groups.
Creates deep bench strength and reservoirs of ready-now leaders to organically fulfill succession development.
Directly addresses the cardinal challenges facing today's leaders: Changing demographics and multiple generations within the workforce, the impact of technology and information systems, and the loss of edifying principles around which to build high-performance culture.
We Define the Problem & Provide the Solution
The problems facing today's leaders are dramatically different than those facing past leaders. The world is changing rapidly and the need to adapt is accelerating. Organizations are increasingly challenged by a lack of well-developed talent pools from which the next generation of leaders can emerge and ascend, putting at risk organizational cohesion and competitiveness.
Benefit All Leaders
The course material is instructional, informative, and developmental for new leaders but is also rejuvenating, reflective, and thought-provoking for more seasoned leaders. Training events are customizable, allowing us to focus on specific training material that is targeted to select groups of leaders.
Applies to All Sectors
With our broad and diverse experience, PKL's unique leadership training applies to military leaders and corporate leaders alike. We provide leaders in each industry with a supportive leadership perspective from their own industry while also providing a renewed and diverse leadership perspective from other industries.
Produce Return on Investment
There is inherent value in quality leader retention and the ability to recruit top talent. We will help you take advantage of these opportunities, among other rewards on your investment.
Versions and Applications
Seminars & Workshops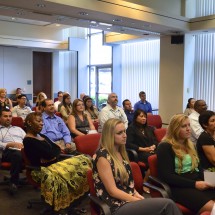 A culture of leadership is a talent mindset attracting the best and brightest, cultivating champions, and creating a life-cycle of heroic leadership. With PKL, you can create the vision, ethos, and cornerstone elements to build your organization on the sturdy shoulders of masterful leaders.
Curriculum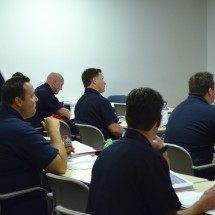 The leadership curriculum guides the development of the student as a leader. This course creates a cohesive and dependable growth strategy using five specific phases ranging from leadership art through managerial science. Upon completing the course each student will have the knowledge and skills to excel individually as a leader and work with others to form high-performing teams.
Coaching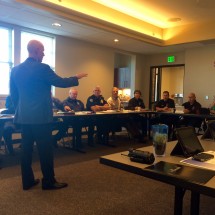 PKL will provide tailored, targeted training for Chief Executives, executive teams, and staffs. We will work one-on-one with select individuals on tailored and targeted leadership topics. Mentoring sessions provide guidance and personalized facilitation challenging the client to move beyond their comfort zone and capability level.
Military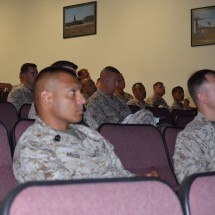 PKL has developed a comprehensive training program for Commanders, Command Groups, and Command Element Staffs, across all occupational fields, at the 0-6 and 0-5 levels. Powerfully anchored on Ethos, the program provides intensive seminars combined with follow-on, targeted workshops. For Command Groups just taking command, the course provides an effective baseline orientation, roadmap, and azimuth. For Command Groups already in command, the course offers a vital mid-point pause, reorientation, and recalibration.
Incubators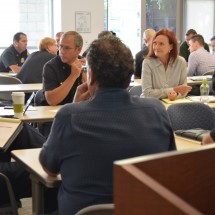 Our Leadership Incubators serve as dynamic, forwarding leaning, yet risk-free environments. Junior leaders are challenged, forced to think about the next wave of challenges and opportunities, and thus become exposed early in their careers to complex problems, decision making, and higher levels of leadership mastery. The goal is to deeply immerse the students into the actual situations and challenges, and virtually expose them to the leadership problems, decision points, considerations, and impacts.