Teaming with PKL
When you team with PKL you can be confident you are affiliating with a company founded on an ethos of trust, integrity, and ethical business practices. Moreover, PKL brings to our all partnerships the following high-impact value propositions:
World class leaders and managers
Access to a superior work force pool
Proven corporate processes
Excellent CPARS
Multiple letters of appreciation
Competitive rates
Ability to meet small business goals via an SBA approved 8(a) joint venture
Ability to meet small business goals via partnerships with WOSB, SDVOSB, and ANC companies
Access to multiple contract vehicles
ISO 9001:2008 certified quality management system
ITAR / EAR compliant
Customer Benefits
As a customer or client, you will receive professional, responsive, and results-oriented support. PKL is devoted to providing solutions and solving your problems, which we do through the following cornerstone principles and capabilities:
Professional, experienced employees
Lean, agile Corporate support
ISO 9001:2008 Certified Quality Management System
ITAR / EAR compliant
Authorized Time and Expense Systems
Outstanding Customer Satisfaction
Uncompromised commitment to core values

PKL leadership with Republic of Singapore Air Force customers
World Class Leaders and Managers
The most compelling proof of PKL's performance is the testimonials of those we serve: our customers. The following excerpts from PKL's Contractor Performance Assessment Reports (CPARs), official Government records testifying to PKL's capabilities, are indicative of our elite status and acknowledged expertise.
Managing a dynamic workforce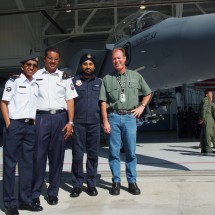 "The Project Manager consistently monitors individual maintainer qualifications and performance to measure respective work center achievements. By doing so, management ensures the contract maintenance services provided are meeting and exceeding the squadron's Ready Basic Aircraft requirements thereby contributing to the squadron's success in meeting daily flight hour and pilot training schedules."
CPAR dated 7/01/2012-06/30/2013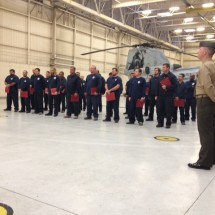 "PKL at all their locations has gained an outstanding and positive maintenance reputation with the Marine Aircraft Maintenance Officers and the Senior Staff NCOs in many of the Marine Squadrons that PKL continues to support. RESET contract demonstrates the PKL ability to perform organizational, intermediate and depot maintenance IAW CNAF 4790.2B regulations at eight separate geographic locations."
CPAR dated 02/05/2010-02/04/2011
Implementing Time and Expense Systems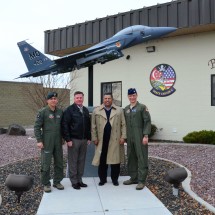 "Contractor consistently stays within the funded requirements of the contract. Any overtime, travel, or other costs are customer requirements, and approved in advance of incurring additional cost."
CPAR dated 07/01/2011-06/30/2012
Delivering flexible Solutions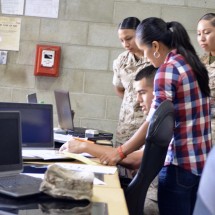 "PKL routinely recommended solutions and was able to flex as operational commitments competed with the workload."
CPAR dated 02/05/2012-02/04/2013
Providing a Skilled Work Force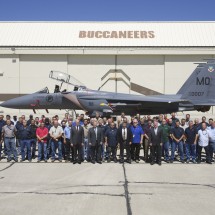 "PKL's ability to source highly skilled and uniquely qualified personnel has been crucial in supporting contract requirements."
CPAR dated 10/01/2012-09/30/2013