August 8, 2017
PKL's owner, Sam Flores, made a significant contribution to the USS Rafael Peralta (DDG 115) Commissioning. The commissioning took place on July 29th, 2017, however, other events in support of the commissioning occurred over multiple days.
PKL was honored to have a number of our Corporate staff in attendance at multiple events, including a reception on the 28th and the commissioning event on the 29th.
At the Chairman's Reception, Sam Flores, Paddy Gough, and Mike Naylor were honored to meet the late USMC Sgt. Rafael Peralta's mother, Mrs. Rosa Maria Peralta.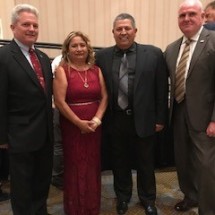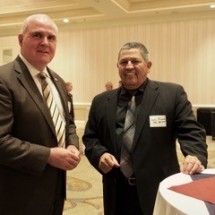 For those PKL employees who attended the commissioning of the USS Peralta, a Flight IIA DDG 51 Class Destroyer, it was a memorable event.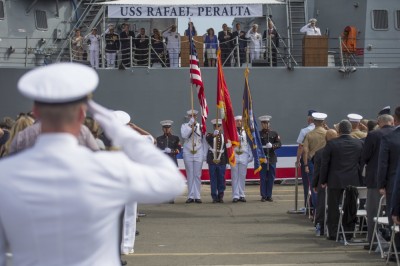 Photo credit: Phil LaDouceur (DVIDS)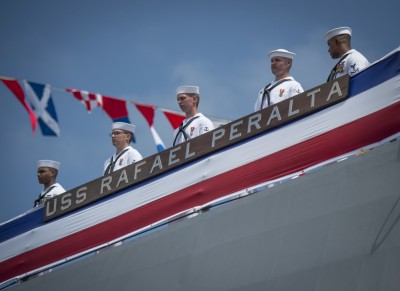 Photo credit: Phil LaDouceur (DVIDS)